Emmy Award winning songwriter/singer/actor Marc Nelson who's probably best known as the lead vocalist in the R&B group Az Yet ("Last Night", "Hard to Say I'm Sorry") and break-out solo hit "15 Minutes". Marc who was also an original member of Boyz II Men before they got signed share details about reuniting with the Legendary group as well as his latest single "Wishing You the Worst", thoughts on Relationships, the status of Az Yet and much more...
Terrance: Your latest single "Wishing You the Worst" is out, talk about the meaning behind that song.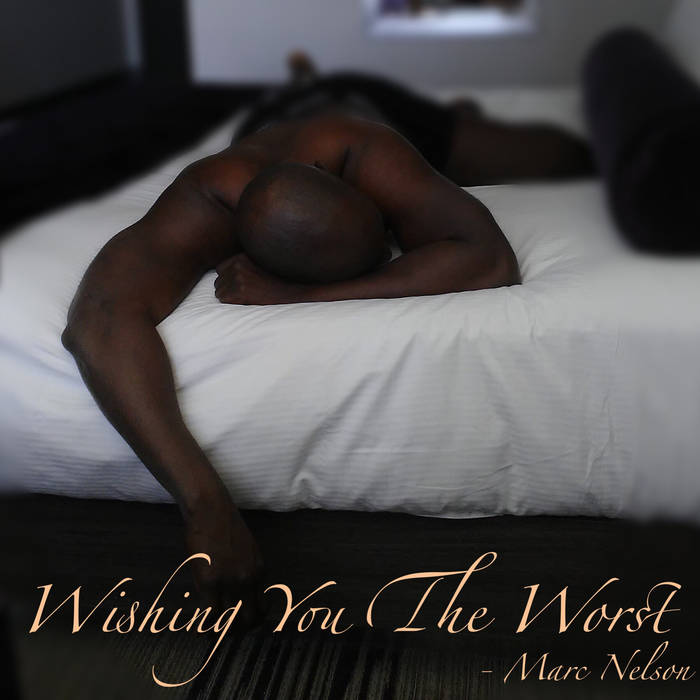 Marc Nelson: It's basically about a guy who broke up with his woman or his woman left him and she went to go be with another man and he's just really hoping she's having the worst time of her life with this guy. Hoping he's not doing or saying things he feels he's doing for her and making her regret being with the new guy she's with and hoping she'll come back (laughs).
Terrance: And with that said, from your perspective what do you think is key to a successful relationship?
Marc Nelson: I think some of the keys or I wanna say the main keys to a successful relationship, and I believe this in my heart, I think that it's so important that you understand that a relationship is not just about a physical, emotional love that you have for the person but it's also about survival. I think it's important to keep your word when you're making an agreement with your spouse; do what you say, mean what you say, because that builds trust with an individual. If you say, 'hey I'm going to make sure I pay this bill on this day', that in itself is going to establish if you trust a person and they can trust you and if you break that then you've just begun to walk down the road of not being able to trust each other. You'd be surprised that something that appears to be that small is massive when it comes to building a relationship with somebody because even though you have this physical connection and this emotional connection, you may even have a very spiritual connection, but you're not going to survive at all with your partner if you don't keep your agreements with them. That is huge.
Terrance: Is there an album on your agenda or is the focus on singles only?
Marc Nelson: The focus is on singles only for me. I think that I want to put out a number of singles and then turn that into an album because I don't think people love everything you put on one CD. It's a combination of wasting material and not allowing people to decide what they want so that's why I'm just doing singles.
Terrance: What are your thoughts on the current climate of R&B music?
Marc Nelson: You know it's so funny I think it's necessary to put a title on music and calling it R&B. Like Country is Country, Classical is Classical, so you have to have at least some sort of title but I think Classical has never changed and that's why you can keep calling it Classical (laughs). Same with Country music it has never changed. R&B has changed so it's really hard to say R&B music because it's meshed with Hip Hop, and some Pop and various other things. I did share with somebody probably about a month ago, when I was a kid my mother was telling me how she loved music from the 50's and 60's and I couldn't relate because I didn't grow up with that music. I grew up with the 70's, 80's and I was part of the 90's and so my love for the music that my generation was into is the way it's supposed to be, so the music of today is really loved by the younger generation of today and I just respect that they love what they are growing up on. I enjoy some of it but I can't fully relate to all of it because I come from the 70's, 80's and 90's so I respect everyone for loving what they love, but I can say this though I love the fact music today is so spread out and diverse because there are independent artists all over the place and major record labels are not dominating the scene anymore so that's how I feel about it.
Terrance: Got you. So what was it like winning at the prestigious Emmy Awards?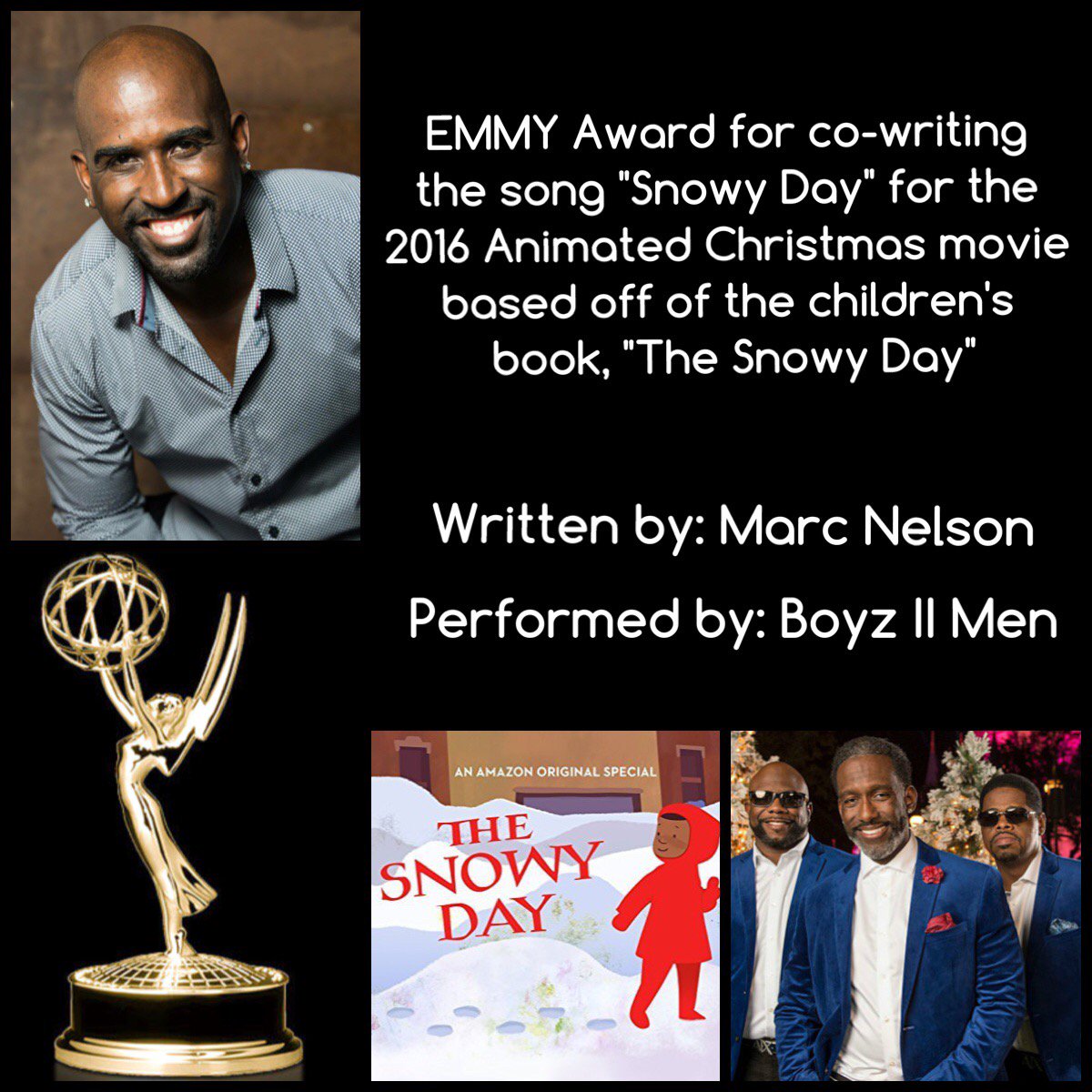 Marc Nelson: Oh man, it was such a shock because I was nominated for five of em first of all, and when I'm creating I'm not thinking about awards and so for it come up I was nominated for five Emmy's that blew me away, I said Wow! And even the fact I did it via my reunion with my guys Boyz II Men was even more surreal but it was just exciting and a blessing but I was just loving the fact that I really wasn't paying attention to it I was just being creative so yeah true honor.
Terrance: You spoke about your reunion with Boyz II Men. Not many might know you were an original founding member before they got signed. When looking at the success they've had over the years do you regret not staying?
Marc Nelson: Well no I don't have any regrets because most people don't know the true story as to why I wasn't with Boyz II Men and I intend on sharing that in a book that I'm currently writing. Yes it was very devastating for me I would at least say that much, but no regrets because it's not a matter of Marc Nelson walking away from something he actually put together with Nathan Morris.
Terrance: Talk about rejoining Boyz II Men on stage in Las Vegas at the Mirage Hotel & Casino.
Marc Nelson: I gotta say man it's very surreal seeing as though it's been years since we were together, but I'm gonna say in 2012 we decided it would be a good idea for us to reconnect and see what we can do as a unit again. The Vegas gig came up and we thought this would be a good situation to put into the public the four of us coming together again and so I took a trip out to Vegas and watched the whole presentation of Boyz II Men basically getting the key to the city and we moved on into developing the show and seeing how it would work and how it would gel together and I have to say it's been pretty successful because we've been there now for about five years.
Terrance: Awesome. The fans have been asking will there be more dates added to your stage play I Can't Make You Love Me?
Marc Nelson: Yes, absolutely! We are definitely getting ready to do Cleveland on December 16th and we are working on dates for Atlanta, Baltimore, Philadelphia, New York City and Toronto Canada just for starters. We just don't have those dates locked in yet.
Terrance: Last year your group Az Yet reunited for the first time in two decades to create the sophomore album
She's Magic
. Can you share what's next for Az Yet?
Marc Nelson: Well, I would tell you truth be told we did the one CD and that was it and I really wanted to do more with the guys but it's interesting the same reason that it took so long to just reunite for whatever reason still exist and I have to be honest about that, so I'm going to put it out there to you now I created a new version I'm calling Az Yet 2.0 and you can expect to see us starting in December in a city near you.
Terrance: As a songwriter you've written for some of the best from Toni Braxton, Tyrese, Brandy, Jon B. to Tamia, but the one song that stick out to me is "Truthfully" by Brandy.
Marc Nelson: Okay so I connected with Harvey Mason Jr. who is now in Underdog and this was when Brandy was like at the highlight of her career and my attorney who was Fred Davis at the time just so happened to represent the President at Atlantic Records the label that Brandy was on and I told my attorney I had a perfect song for Brandy and so it was just easy for him to call the president and play the song and so he loved the song and he sent it over to Brandy and she loved the song and I went in and produced it, so yeah that's how that went down.
Terrance: I know you did background vocals on that song as well?
Marc Nelson: Oh yeah, back in those times I did a lot of background vocals on a lot of records man.
Terrance: You did background vocals on "Why Does It Hurt So Bad" by Whitney Houston right?
Marc Nelson: Yep. And "You're Makin' Me High" for Toni Braxton. It was just a great time. Babyface exposed me to a lot of people and I'm so grateful of that.
Terrance: Anything you would like to leave with the readers not previously discussed?
Marc Nelson: Right now I'm working on a few things. I have this new event I do called Magic Music Nights with Marc Nelson and it is basically in Vegas at Backstage Bar & Billiards. It's on a Thursday night once a month so go on my website
www.imarcnelson.com
or @imarcnelson on Instagram, Twitter, Facebook.