Grammy-nominated and 2x Stellar Award-winning Gospel sensations The Walls Group are back with "My Life" which serves as the lead single from their upcoming third album
The Other Side
via Fo Yo Soul/RCA. I caught up with the siblings group to discuss how they've evolved over the years, the new music and much more.
Terrance: How has The Walls Group evolved in the past 5 years?
Ahjah: I will say that in terms of our journey and the things we've seen individually and been through in the past 5 years have kind of shaped our foundation for this new music and our outlook on things and going through what we've gone through. We've grown vocally, spiritually and just having our own individual journeys as well as our collective journey has shaped us now as a whole and I think our eyes are open more now than they've ever been before.
Terrance: Cool. So getting into the upcoming album
The Other Side
, talk about "My Life" and what led you guys to pick it as the first single.
Darrel: It was general consensus. When everybody heard it, they were like, that's the one. "My Life" encourages those who are called to do something which we all are called to do something in life and it might not be the same as the next person but we are called to do something so it encourages us regardless of what people think, say or like. If it means to be fly, fresh and do your thing then that's what it should look like, so be great and tell em, listen let me live my life.
Terrance: Creatively what sets
The Other Side
apart from the previous album Fast Forward?
Darrel: The difference between
The Other Side
and
Fast Forward
is the fact, #1 we wrote everything along with Eric Dawkins but we wrote most of everything. I think we've experienced a lot of things in life between then and now and we have a lot of stuff that God has given us and we just want to share how we see God and how we see life through our perspectives. Another thing is we're very diverse in music. We love Country, we love Hip Hop, R&B, Classical. We love it all and we decided to embody everything we've done or been a part of on this record and I think that everyone will be super duper excited to hear it.
Terrance: How does the Brother-Sister dynamic work?
Paco: The Brother sister dynamic work a lot better than a lot of non-family unit and it's easier because for one you know your family and you know yourself. It teaches us to coexist and co-create together rather than with a friend or a total stranger. The harmonies and cohesiveness is just there and we're more willing to work together and work issues out because of family and I think that leads to a lot of success.
Terrance: Talk about the CD release concert and what we're expecting.
Darrel:
The Other Side
release concert is going to be absolutely incredible. What we're doing is we're doing three cities and they are all East coast starting in New York on the 3rd of November at the Pleasant Grove Baptist Church. Then we're going to move on over to the next day on the 4th in Baltimore, Maryland at Pastor Jason Nelson's Church Greater Bethlehem Temple. The third day on the 5th we will be back in New Jersey at Bishop Searight's Church Abundant Life Family Worship. It will be absolutely amazing man because we've been rehearsing and this is the first time we get a chance to sing the other half of the record. We sung like the first half on our Latitude Tour. We're excited and we've put a lot of energy, a lot of musicality and of course a whole lot of guys.
Terrance: What do you hope listeners take from their experience with
The Other Side
?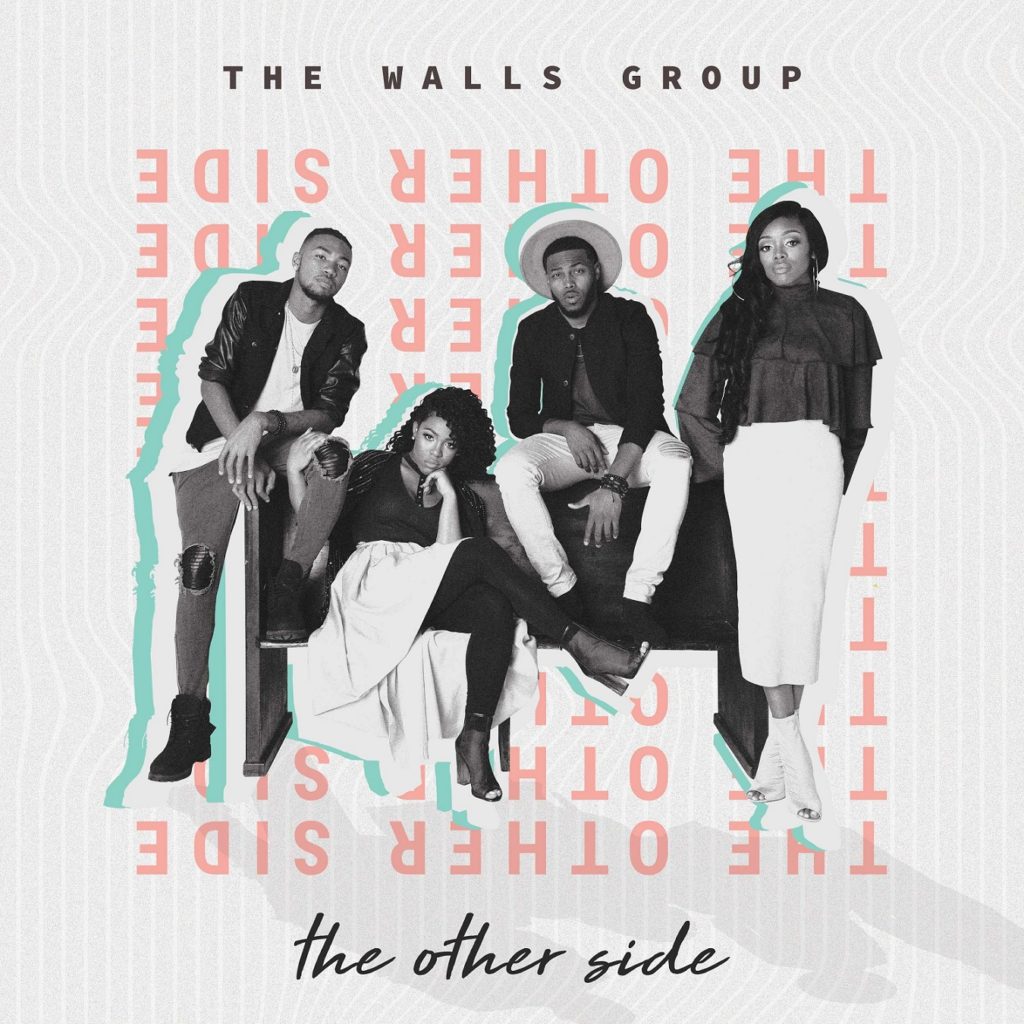 Ahjah: I think all of our hope is to let people understand where we're coming from and I really hope that people take away that Gospel music is not dead, you know? Jesus is alive and well. There are people out here who serve God and want people to know that there is a message out here that's still the same no matter how you wrap it up and no matter how you present it to people. We want people to know just because we don't look like the traditional Christian or dress like the traditional Christian, don't count people out because of what they look like and if you're a young person and you want to follow God don't let the misperception of what Christianity should look like stop you. Don't be ashamed of who God called you to be.
Terrance: And lastly, with all that's been accomplished so far, how do you define success?
Darrel: I think success is defined by what it is you want in life. A lot of people see success as money and all these different things but I think for us it is prosperity which is peace. So if it is to reach for a goal you set for yourself whether it is to put out an album, have your business thriving or just to have a healthy family, that is success. I think for us whatever we put our mind to or whatever goal we set is success.
Pre-order
The Other Side
HERE