When we hear a song it takes us back to place; where we were and what we were doing at the time and Nicole Wray is one of those artists when she burst on the scene in 1998 with her debut hit single "Make It Hot" under the guidance of Hip Hop mogul and heavyweight Missy Elliott. From there she established herself and despite the obstacles she's still here to tell her story...
Terrance: Talk to me about your latest album
Queen Alone
and the idea behind it.
Nicole Wray: Well, on the album I wanted to go back to when there were live instruments. I feel that's a lost art today from the big band to the trumpet to the piano to the bass and lead guitars, jazz, all of that (laughs). Some would call it retro-soul but for me it's just me making great quality relatable music from the heart that evokes storytelling of love and past situations.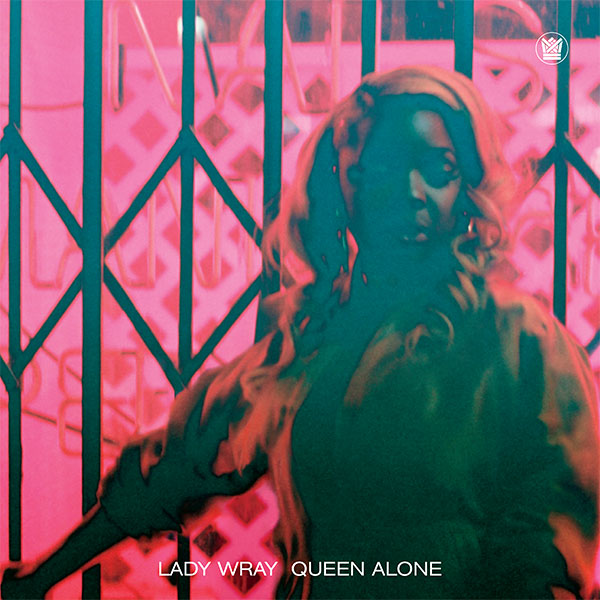 Terrance: Is there a personal song on the album that stands out to you?
Nicole Wray: I would have to say the song "Guilty" because prior to writing that my brother got in some trouble and was incarcerated. It was hard for the whole family seeing him locked up because we were so close and this was around the Holiday and he wasn't there to share it with me and so I felt guilty like I could have prevented the situation and so I started writing trying to find therapy in that ordeal. I thought maybe someone else with an incarcerated loved one could relate as well and let them know tough times don't last always.
Terrance: In the Summer of '98 you dropped your debut single "Make It Hot", which was your breakout hit talk about the creation behind that song.
Nicole Wray: Missy played it for me in the studio and back then I wasn't really writing so she was the driving force behind that song and my whole debut album. I thought it was soooo dope! I learned the song in a week and went to record it. Everything was happening so fast and before I knew it I was filming the video.
Terrance: Aaliyah made a cameo in that video, what was it like working with her?
Nicole Wray: Working with Aaliyah was incredible. She was so talented yet humbling for an already established artist like herself to show me so much love. I remembered she came to the set of my "Make It Hot" video and I was so nervous, I mean everybody was there (laughs). It was all in love and support and from there, we did a Superfriends tour that took us everywhere. Our friendship was brief but I'm forever grateful of her taking me in as a then rookie in the game.
Terrance: After the success of your debut album you were gearing up to release your sophomore album
Elektric Blue
that was never released, explain what happened and what led to your hiatus from the business.
Nicole Wray: There are many factors as to why the
Elektric Blue
album never seen the light, but at the time Missy was really, really blowing up and then she started signing other artists and I kind of got lost in the shuffle and it left me and my manager with no choice but to start over from scratch. I took a hiatus, went back home and was just writing and in the midst of that I found another manager who brought me back to New York where I met with Roc-A-Fella Records executives. I was their first female R&B artist and I was so amped-up to get back to working. We released the single "If I Was Your Girlfriend" which got a buzz at Hot 97, the radio station in New York.
Terrance: I remember that cut.
Nicole Wray: Yes and people were requesting it left and right. It felt really great to get the support from people after the Missy situation. Unfortunately Dame Dash and Jay-Z split and went their separate ways and here I was again with another unreleased album. It just felt like bad luck and so I went back to the drawing board once again and relocated to Atlanta where the music scene was thriving.
Terrance: Do you still maintain a close relationship with Missy Elliott?
Nicole Wray: Well, you know life happens and we all move around so I wouldn't say we have a close relationship at this point but we randomly hit each other up, so there's still love there. I'm forever grateful for the opportunities she's given me in my career and the comradery that we had in those early days I don't take for granted.
Terrance: Who are some artists you're listening to at the moment?
Nicole Wray: I'm really feeling artists like Janelle Monae, Sevyn Streeter, Kehlani, SZA, Kendrick Lamar, Chance the Rapper. OutKast always made a statement. Raphael Saadiq will always hold a special place in my heart and just his whole transition to being a soul artist. That inspires me so much man. Tony! Toni! Tone! is basically my childhood.
Terrance: What are your thoughts on R&B and where it stand today?
Nicole Wray: I mean, I can't knock it. There's a whole new generation out here doing their thing. If it's making money and keeping you off the streets then so be it. I love how they are embracing the 90's sound by incorporating it into their music like Bryson Tiller did with "Exchange" or Tory Lanez did with "Say It". But overall I will say there's a lack in strong melodies and subject matters. When I was coming along we had Mariah Carey, Mary J. Blige, Toni Braxton, you know, songs about love in it's purest form.
Terrance: Where can the readers reach out to you in social media?
Nicole Wray: The readers can follow me on Instagram, Twitter and Facebook @ladynicolewray for all updates and my whereabouts as far as music and appearances are concerned.
Terrance: Anything not discussed you would like to add?
Nicole Wray: I just want to thank my loyal supporters who have supported me along the way whether it's my solo records or my duo release as Lady with Terri Walker. I value your feedback and opinions because there would be no me without you. I have to also thank people like yourself who give R&B music a platform to be heard.
"Underneath My Feet"
"Guilty"