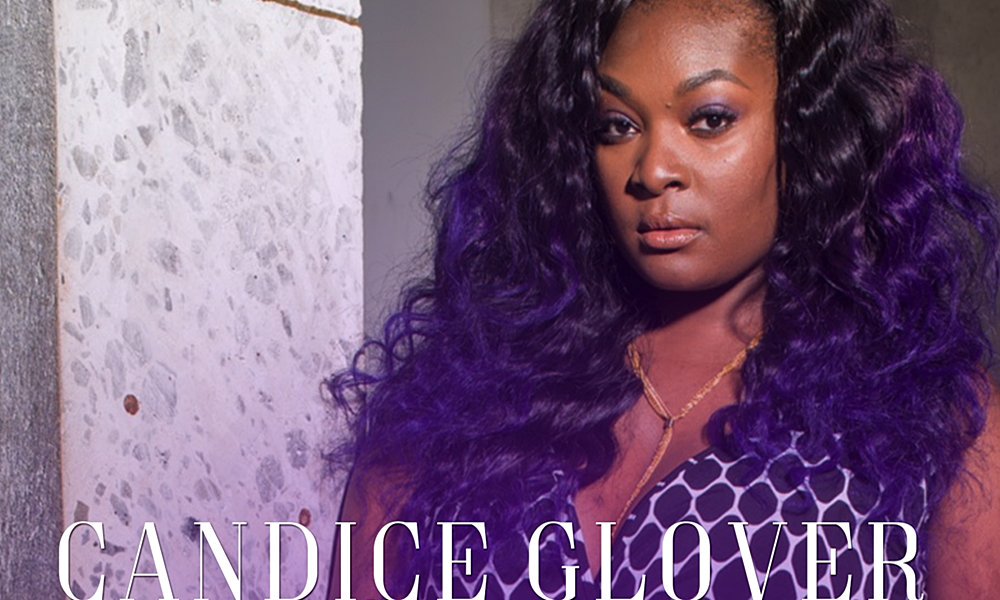 My interview with American Idol season 12 winner Candice Glover to discuss her latest single
My Mistake
, upcoming sophomore album, going independent and more!
Terrance - Talk to me about the creation of your new single "My Mistake" and what you hope to achieve with this release.
Candice Glover -
Well I know that many other people have been through situations where they fall for a friend and things are suddenly a whole different vibe between the two of you. I have been through that and this is why I think the song will reach many hearts because it is relatable. That is what I was hoping to achieve with this song. I wanted people to hear it and realize they are not alone.
Terrance - What can you share about your forthcoming sophomore album as far as musical direction, production or guest features?
Candice Glover - My album will be filled with all aspects of life including falling in love, having your heart broken, coming back from that, the crazy process of healing and other sides to my life that people don't really know of...yet. I've been through a lot since my last album and I want to invite my fans in completely. I will hopefully help someone who has gone through the same thing look at me as an inspiration to get their own groove back. As of now I don't have any features but I'm looking to collab with a few friends very soon and maybe those will end up on the album. I wanted to get my own thoughts and feelings out first before starting to involve others.
Terrance - From major to independent: What are the rewards of being an independent artist?
Candice Glover - I love the idea of getting to create from my own heart and soul... I love that nothing has to be done on a time schedule or with the idea of money being a big factor. My main goal is to connect with my most dedicated fans and keep them inspired by a small town girl like me who is living her dream. Being independent gives me the opportunity to do that without the stress or worry of being a "mainstream" artist. I love that I can write my own music, choose my own path and stay true to that.
Terrance - I know that you will be honored at this year's Puerto Rico's LGBT Arts & Cultural Festival. Who are you looking forward to seeing in that milestone of your career?
Candice Glover - I'm mostly looking forward to being around people who inspired me in my career such as Brandy, B Slade and more. To be included with such talent is still very surreal.
Terrance - Last year you starred in the Gospel musical The Love Shack alongside Ann Nesby and Dave Hollister, do you see more musicals or Broadway in the near future?
Candice Glover - I would love to do more stage acting in the future. It's fun to see the audience's reaction to the comedy and music onstage... especially considering how hard we practiced to get it right! The stage is always so rewarding and fulfilling.
Terrance - Are there any plans to promote your album on tour?
Candice Glover - Yes! I've been doing some spot dates to reconnect with my fans and preview some of the new stuff that I have been working on. They have been loving it and I couldn't be happier. I am excited to continue to do some spots dates and tour fully when the project comes out.
Terrance - Final words you would like to leave with the readers.
Candice Glover - I'm incredibly thankful to everyone who still supports me and has stood by my side. I'm excited about what's to come!! Thank you RnB Junkie for giving a platform to people like me to spread music to other music lovers.
My Mistake:
https://www.youtube.com/watch?v=WDc_GhysLMQ
/
https://itunes.apple.com/us/album/my-mistake-single/id1215672029