The Prince of Sophisticated Soul, Will Downing, recently released his 20th album Soul Survivor in his illustrious musical career. Soul Survivor is a collection of songs about love and survival featuring the single "I'm Feeling the Love" with Avery*Sunshine plus collaborations with renowned multi-instrumentalist Najee, Phil Perry and Maysa. I caught up with Will Downing to discuss his new project, his longevity and much more…
HEAR "I'M FEELING THE LOVE" WITH AVERY*SUNSHINE BELOW:
TERRANCE: Talk about the single "I'm Feeling the Love" from the new album
Soul Survivor
which features Avery*Sunshine.
WILL DOWNING: Avery is an amazing singer and I believe she's the future. We've done projects in the past and had great success with it. I had written this song and somehow she just sort of identified with it. I don't know if it's because she's newly married and feeling the love again or whatever the case is (laughs), but she sang her behind off on this song and I couldn't be any happier. I mean, the song is probably a little more upbeat than the cuts folks are known from hearing from me, but I just thought it was a good song and our voices worked well on the song.
TERRANCE: What does the title
Soul Survivor
represent both for and about you from a conceptual standpoint?
WILL DOWNING: Well, I wasn't originally going to call the album Soul Survivor. This is my 30th year recording and my 20th album. When I first started on it I was thinking of calling the album 20/30 and I played it for a friend of mine and he just said, man you realize you're one of the last folks left doing what is now known as traditional R&B. He says, calling it 20/30 is a little too cold and personal. You're one of the last one's left and you are a soul survivor so call it Soul Survivor or something like that and I said, man it makes perfect sense to me so that's what we went with and it kind of fit because I started this journey with a lot of other Entertainers and some of them have either moved on for one reason or another like Keith Washington who isn't recording anymore or no longer with us like Luther Vandross and Gerald Levert. I mean, I could name 50 people off the top of my head and most of them aren't recording anymore, but I'm still doing what I do and love doing and I survived somehow, someway, so Soul Survivor is where that came from.
TERRANCE: One of the standout songs
is the remake of "Hurry Up This Way Again" in collaboration with Najee.
WILL DOWNING: It's funny me and Najee were on tour together and we were driving to the venue and the song came on the radio and Najee just turned to me and said, man I've always loved this song and I've always heard you singing this song. I just had to let it be and as a surprise to him I went home the following week and started doing the arrangement for the song and I played it for him and he fell in love with it. We were going to do it for his new album
Poetry in Motion
and then we came up with another song for his record as a tribute to Al Jarreau which I did and the record label said we can't have two features and so I just took the song back (laughs) and we just wrote the Al Jarreau song for his album. It just sort of came together like that and it was definitely his idea for me to want to do the song.
TERRANCE: Cool. Another fan-favorite is the Maysa duet "Everything I Want In My Lady". Talk about the key qualities you look for in your lady.
WILL DOWNING: I look for a woman that is independent and obviously beautiful outside and in. Someone with a sense of humor, compassionate, have a heart and just a Godly woman. Those are the things that attracted me to my wife, you know? She's sweet, sexy. We laugh together and have common interest so that's what I look for in my lady.
TERRANCE: What do you attribute your longevity to in this ever changing music industry?
WILL DOWNING: I think that being consistent musically is the key for me. You can put on one of my records from 20 years ago and as far as songs are concerned it's relevant to what I'm doing right now. I try not to follow the trends, I just try to come up with what I consider really good songs and I talk about things I think people can identify with and we've kind of grown together over the years so I think that's the key to my longevity.
TERRANCE: If there's one song that defines Will Downing, what would it be?
WILL DOWNING: Wow (laughs). There are a lot of songs. Well, in concert the songs that people have to hear are "A Million Ways", "After Tonight", "Nothing Has Ever Felt Like This", "I Go Crazy", "Wishing On A Star", but I can say probably the song that I identify with the most of all the songs I've recorded over the years is "God Is So Amazing" from the
After Tonight
record.
TERRANCE: Are there any special talents outside of Entertainment you possess?
WILL DOWNING: I really enjoy photography; that's something I've always kind of dabbled in and released a book called Unveiled. And you know, when I'm not working I try to spend time with the family and do normal things like go to the movies. I'm also a Sports nut, my playing days are over (laughs) but I'm a big watcher so I try to be normal when I'm not working.
TERRANCE: Talk about your upcoming special events or shows you're scheduled for.
WILL DOWNING: Well, right now I have a lot of Holiday shows lined up so I will be touring with Avery*Sunshine, Chante Moore and Maysa, so I will be a little bit of everywhere and it's kind of what I do every year is a Holiday tour pairing it with different artists. I'm excited about going out and supporting this record as well as bringing to the stage the other songs people know and love and just bringing this whole thing to life, so I'm excited.
TERRANCE: And to wrap it up, what do you hope both long-time fans and new listeners take away from the
Soul Survivor
experience?
WILL DOWNING: Well, what I always try to do with any album is try to do the best I could musically and I think that this album in my opinion is comparable to any of the best one's that I've done in the past. I mean, probably the best record I've recorded over the years since
A Dream Fulfilled
back in 1991 and I think that
Soul Survivor
rivals that record. I think this album has just as many hits as that one potentially. It's probably the most consistent one in the past ten years easily.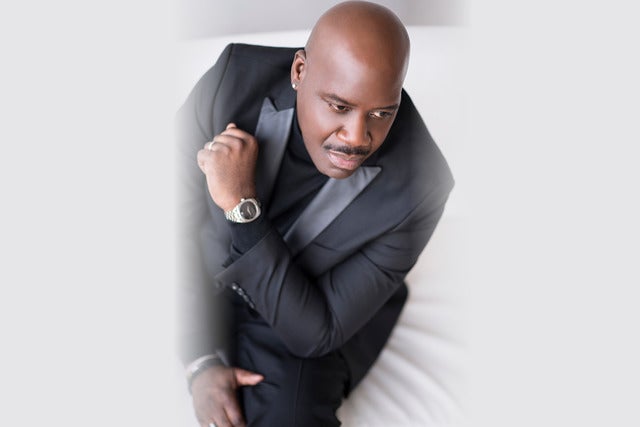 Download "Soul Survivor"
HERE