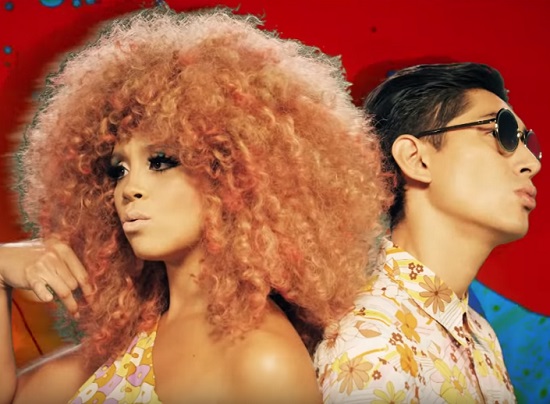 Rising R&B duo LION BABE which consist of singer Jillian Hervey and producer Lucas Goodman has announced their United States tour in support of their latest project Cosmic Wind.
Cosmic Wind is a groovy R&B album featuring Raekwon, Leikeli47 and Bilal. The group's official website also lists cities, minus venues on the tour art welcomes fans by asking name, email, astrology sign, and sun or moon. Once entered, a song from the Cosmic Wind album is assigned.
Kicking off June 5 in Brooklyn, New York, Lion Babe's tour stops in 12 more cities before the end of the month. Their trek through the country includes Philadelphia, Houston, Chicago and Atlanta.
Tickets go on sale April 5. See full list of tour dates and locations below:
June 5 – Brooklyn, NY
June 6 – Philadelphia, PA
June 7 – Boston, MA
June 9 – Washington, D.C.
June 11 – Atlanta, GA
June 13 – Houston, TX
June 14 – Austin, TX